VBA Webinars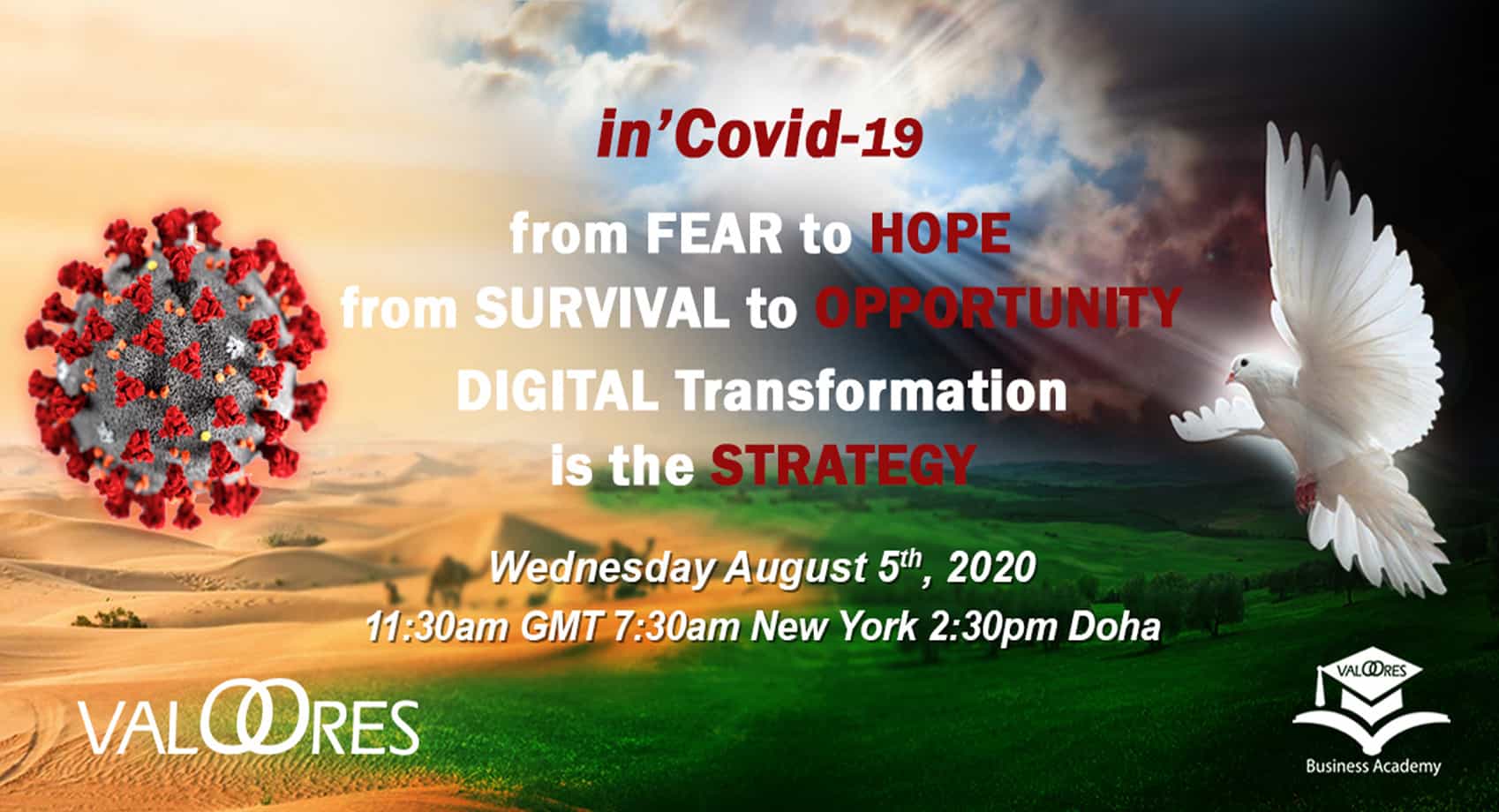 Beyond Fear and Survival, COVID-19 has come to remind us of the Power of Hope; an Opportunity to build and shape a more Sustainable World! Digital Transformation IS the FAST Moving Strategy, to Come out Stronger!
Finally, after months and months of Corona Pandemic, the World starts feeling the End of the Tunnel!
Digital Transformation has already started, but no one imagined there will be such a sudden Covid-19 pandemic.
Skip available courses